Deputy Chief Zach Botkin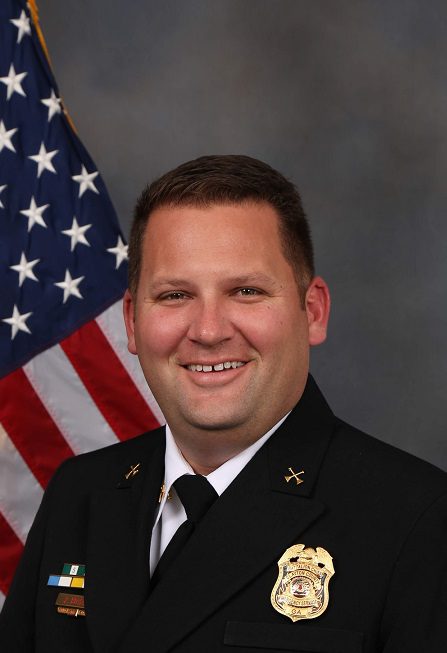 Has served with Clayton County Fire & Emergency Services since 2006. During that time, he quickly found a passion for pre-hospital medicine and began to excel in the field of EMS. In 2010, he received his certification as a Nationally Registered Paramedic and from there, began to take advantage of everything the Fire Service had to offer. In 2011, he was promoted to the rank of Sergeant and soon after, appointed as one of the departments first Field Training Officers. In 2013, he was re-assigned to the Training Division. During his time in the Training Division, he served as a lead instructor in the Fire Recruit Program, EMT, AEMT and Paramedic Programs.
In 2016, Chief Botkin transitioned back into the Operations Division, where he was assigned to the Community Treatment Program, where he worked alongside a Nurse Practitioner providing advanced level pre-hospital care. During this time, he continued his growth and passion for Fire-Based EMS and was promoted to the rank of Captain in 2018. In 2019, he was promoted to the rank of Battalion Chief, where he served over the First Battalion on A-Shift.
In 2020, Chief Botkin was promoted to the rank of Deputy Chief and over the EMS Division. Currently serving as the Deputy Chief Medical Officer, he is tasked with the development & review of Patient Care Protocols, employee health & wellness, QA/QI Program, Exposure Control & Risk Management, Mobile Integrated Healthcare, EMS Cost Recovery, STEMI & Stroke Coordinator, Hospital Liaison, and preparing the EMS Division Annual Budget, which includes the newest advancements in technology and patient care.
His current certifications include Firefighter I&II, National Registry Paramedic, Fire Officer I, II & III, Fire Instructor I&II, Safety Officer, HazMat Tech, Rope Rescue Technician, Confined Space Technician, Trench Rescue and BLS/ACLS/PALS Instructor. He currently holds a Bachelor's of Science from Columbia Southern University in Emergency Medical Services Administration.
.