Deputy Chief Steve Bookman. . .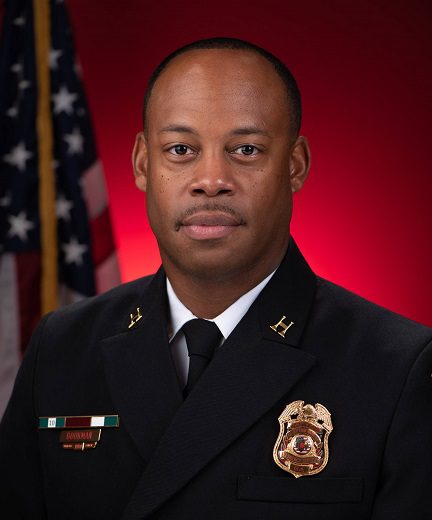 has served the citizens of Clayton County since 1999. He currently oversees the Operations Division of Clayton County Fire & Emergency Services. He directs, supervises and evaluates the operations and personnel of this division. Chief Bookman coordinates the functions associated with fire, rescue, disaster emergency, protecting life and property, emergency medical assistance and administrative activities.
Chief Bookman currently commands over 380 sworn personnel that responded to over 51,000 incidents, and counting, annually. These incidents included Fire, EMS, Hazardous Materials and Technical Rescue (GSAR) operations. This experience gives him an intricate understanding of the challenges the men and women in his division are confronted with on each incident.
Chief Bookman began his career on November 08, 1999. He started as a firefighter. Through the years, he was assigned to every position within operations, working his way up the ranks to Deputy Chief Of Operations.